Ever just want to beat the living shit out of Orc armies for hours on end? Because now, you can! And you've been able to, actually, since Middle-Earth: Shadow of Mordor was released in 2014. I've been doing it consistently on my Xbox One since the game came out, and nearly three years later, the game still holds on to the same appeal that it did on launch day.
There's something that's seriously lacking in video games these days, and that is replayability. Do you remember the early days of gaming? I don't. I wasn't born. I wasn't even a thought yet. Still, I remember when I first got my hands on some of my first games – ported versions of Frogger, Galaga, and then less-innocent titles such as Mortal Kombat. These classic games had such a wide appeal because you never really had to stop playing them; you could always strive for a better score.
Though Shadow of Mordor doesn't rely on scores, per se, it does rely on a unique system I've never seen explored in a game up until this point. This is a hierarchy of the Uruks that you slay, ever changing with their own battles amongst themselves and the ones that you put a hit on. You have a nemesis at all times; the one that slew you last. With the help of Xbox Live, you also have a revenge target – an enemy that you can go after because it killed a friend who was playing on his own console.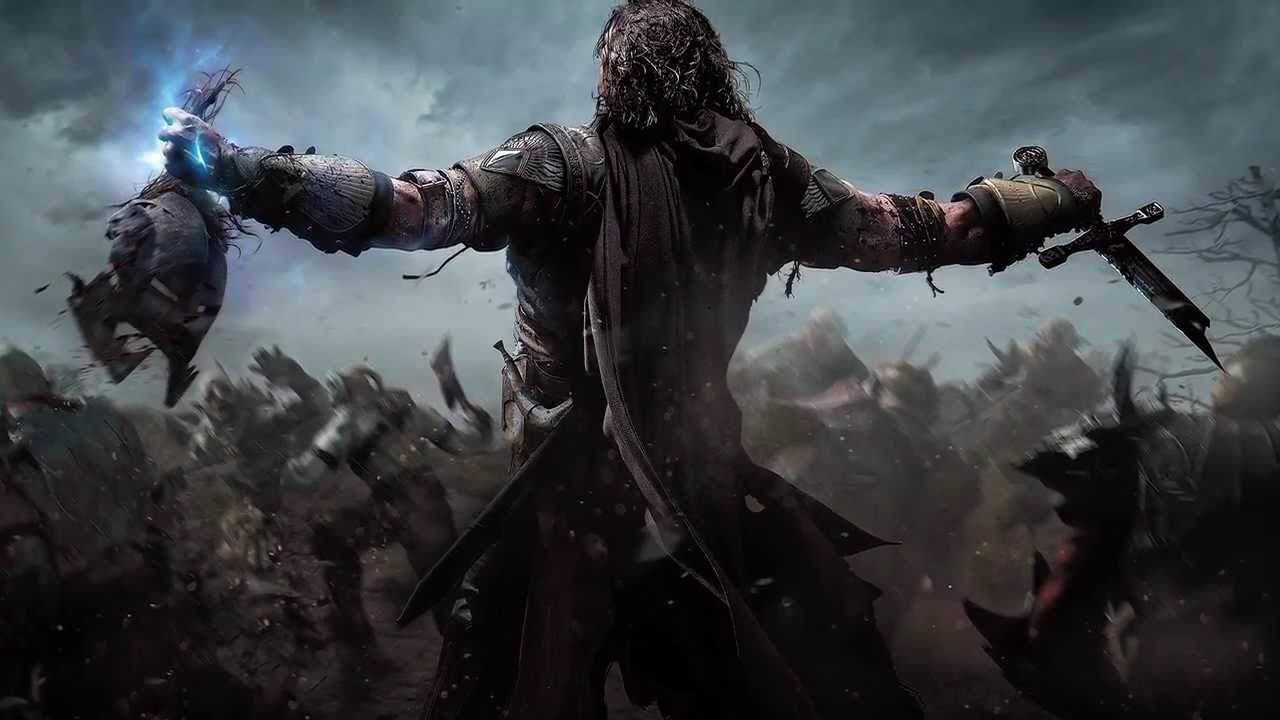 If an Orc kills you, nothing really happens to your character, Talion. All that will happen is that the Orc who tore off your head will become more and more powerful, growing in strength each time you cannot defeat him. They become captains, and after captains, they become war chiefs. But maybe I'm getting a little ahead of myself – you need to understand why this works before you can fully understand how this works.
Your character, Talion, is killed right in the beginning of the game, along with his family. For a mysterious reason unknown to you, you are banished from death and fused with the spirit of and Elf Lord, an amnesiac who cannot remember his name or where he came from. It is your mission to fight through Mordor and face the dark lord Sauron himself to figure out why this is happening – and to stop Sauron before he becomes too powerful.
When you are killed, you do not lose any items. You are equipped with a knife, bow, and sword that are all able to be upgraded through challenges and explorations throughout the open world of Mordor. You do not lose stats, and you do not lose your progress in the game. But the threat of a victorious Orc becomes more than enough drive to keep you fighting until the bitter end, with pulse-pounding action during every battle.
The story is good. It's nothing that will blow your mind, but it's nothing that feels too stupid. The combat, however, is what will keep you coming back. The fighting system is fluid and seamless, allowing you to slice and dice Orcs with ease. Combat finishers and stealth attacks help the game from becoming monotonous, and the ability to mount wild animals of all sizes makes for a fun and destructive way of navigating through the world.
The score is intense when it needs to be and soft when it needs to be as well; coupled with the fantastic terrain design and hideous look of the Orcs, the visuals of Shadow of Mordor is top-notch. There's even an appearance of Gollum, voiced by Serkis himself! This is, without a doubt, the best game that has ever centered around J.R.R. Tolkien's mythology. It's immersive and gorgeous while retaining a threatening sense of foreboding chaos and death.
But back to that thing I was talking about before: replayability. If you like the core mechanics of the game, there is no reason why it should have to stop when the story is over. I've played through the game about four times at this point – it's a great remedy for boredom. I've picked it up numerous times when I had nothing to do in hopes of passing the time, only to become addicted until late in the night. It's dangerously fun. Even though it's not one of the newest games of the console, it remains one of the best-made and most fun. Pick it up now for cheaper than ever, DLC's and all.
The Geeked Gods Score: 9.5/10. Fun. Tense. Addicting.